The look of happiness the moment you see yourself in the mirror after the treatment…I simply love what I do
THE MOST POPULAR TREATMENTS
FOREHEAD LINES
FROWN LINES
CROWS FEET
BROW LIFT
HYPERHIDROSIS/EXCESSIVE SWEATING
BROTOX (ANTI-WRINKLE INJECTIONS FOR MEN)
LIP FILLERS
CHEEK FILLERS
UNDER EYE FILLER
NON-SURGICAL NOSE JOB
NASOLABIAL LINES
CHIN/JAWLINE FILLERS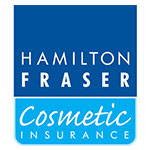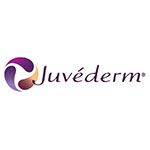 I have always wanted to have lip filler and was super nervous but Dr Stipo took his time and made me feel very comfortable. The initial swelling came down quickly and my lips look better then ever. I feel so much more confident. I am definitely having them done again. Thank you.

I have had anti-wrinkle injections and fillers done by other doctors but no one actually took enough time to explain everything to me like Dr Matic who was very patient and proffessional. My lips and cheeks look amazing and I especially like my new high arched eyebrows. I would highly recommend.

Having my lips done by Dr Stipo was so much fun. I read a lot about it in advance and was so nervious and worried it would be painful and my lips would be too big. He used a an amazing topical anaesthetic so it was painfree and managed to make my lips more full and plump which is exactly what I wanted.

Thank you so much! I just came home and I absulutely love what I see in the mirror. You are a true magician! I look forward to seeing you again in few months.

Non surgical facelift done by Dr Matic made me look and feel 10 years younger! I am overwelmed with the results and the entire treatment process. I only regret not having this done years ago.

My best friend and I went to see Dr Stipo to get our lips done and were thrilled with the overall experience. We did not want to look fake, we just wanted to enhance our lips a little bit more and make them look more plump nad juicy. Eventhough our lips looked so much better after 0.5ml of filler, we are so glad we listened to Dr Stipo and had 1ml each because after the swelling came down our lips looked exactly how we wanted them to look. Thank you again.

I am so glad I had my tear trough filler by Dr Stipo. Looking tired with unattractive dark circles under my eyes is past now. I look so fresh and well rested. A complete game changer. Thank you so much.

Having a straight nose was always my dream but I was too afraid to go under GA. It only took 10 minutes for Dr Stipo to get my nose done. Such a huge difference. I feel so much more confident now.
Zagreb
O2 Clinic
Zagrebačka cesta 26, 10 000 Zagreb
Tel: +385 97 709 8301
e-mail: info@maticlinic.com
Zagreb

O2 Clinic
Zagrebačka cesta 26, 10 000 Zagreb
Tel: +385 97 709 8301
e-mail: info@maticlinic.com