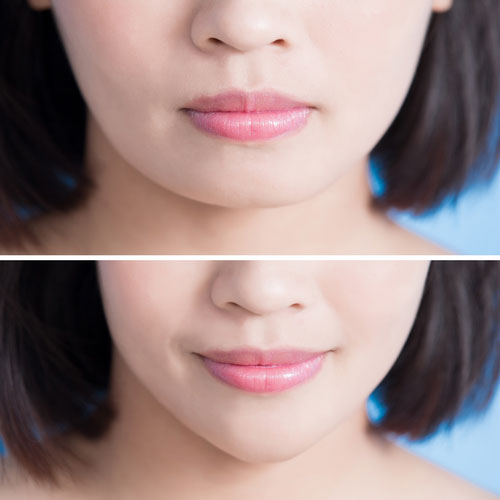 Are you unhappy with your chin? It is too short or you would like to redefine its contours? The not well-formed chin can make a big impact on individual's self-confidence.
Hyaluronic acid filler injections can reshape your chin and you can get the chin you always wanted.
Individuals with short, small chins (micrognathia) or mild retrognathia often choose to have this treatment instead of a surgery.
Chin filler can lengthen chin and therefore improve both your side and frontal profile. It is usually required to inject more than 1ml of filler to achieve best results.
The treatment itself is very quick with no downtime and you can expect the results to last for 9-12 months.