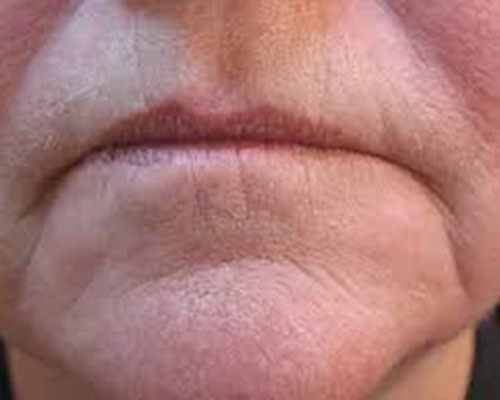 Marionette lines extend from the corners of the mouth downwards to the chin.
Similar to nasolabial folds, marionette lines are the result of age-related volume loss in the lower part of the face. A lot of people are genetically predisposed to having deep marionette lines with mouth corners pointing downwards.
Dermal fillers can fill in these lines and lift the downturned mouth corners as well. Combination treatment with Botulinum toxin injections can also be used.
Some people, especially older individuals, can develop very deep Marionette lines which cannot be completely erased with dermal filler. On the other hand, younger individuals with softer lines are ideal candidates for this treatment.
The treatment is almost painless, takes approximately 20 minutes and the results last up to 12 months. The most common side effects are minimal bruising and swelling which resolve within a day or two.